New projects and project expansions on horizon for Clay community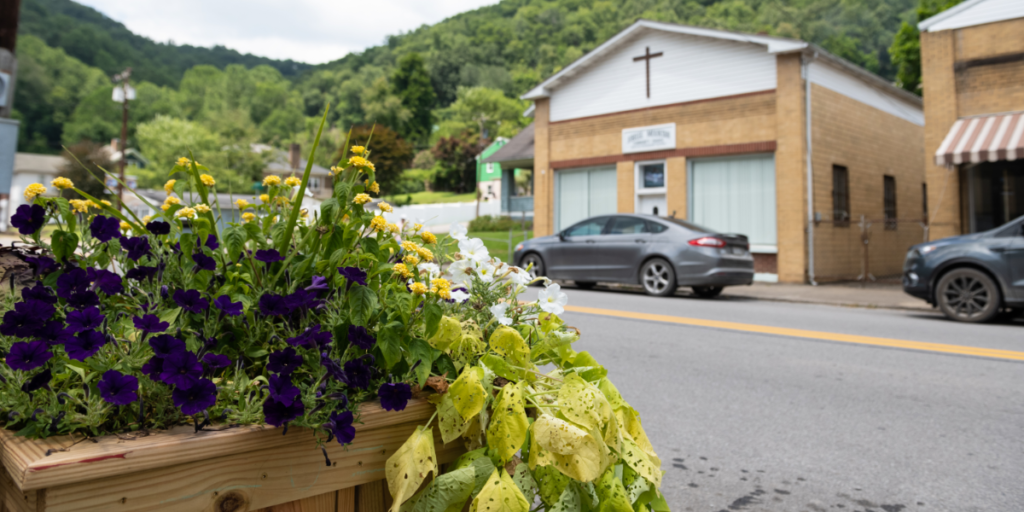 Big things are on the horizon for Clay County! As we conclude the fourth project cycle of Be Healthy's five-year CDC High-Obesity Program (HOP) effort, our team will be working with some new and familiar faces as we support community projects across Clay and McDowell Counties. 
Time may be winding down in our five-year initiative, but this year, Be Healthy funded projects are positively impacting more residents than ever. 
In the months to come, two previous Be Healthy project partners — the Clay Family Resource Network and the Clay Senior and Community Services — will be returning for project expansion and development that was delayed by the ongoing coronavirus pandemic. One new Clay project will also join our roster.
Since Year 3, the Clay FRN has been working toward building a splash pad for the community and received funding last year to assist with installation costs. The Clay SCS will be installing raised garden and flower beds made by the Clay High School woodshop class in the community. Flowers and plants will be provided by the high school's FFA chapter. Once planted, seniors involved at the Clay SCS will maintain the beds.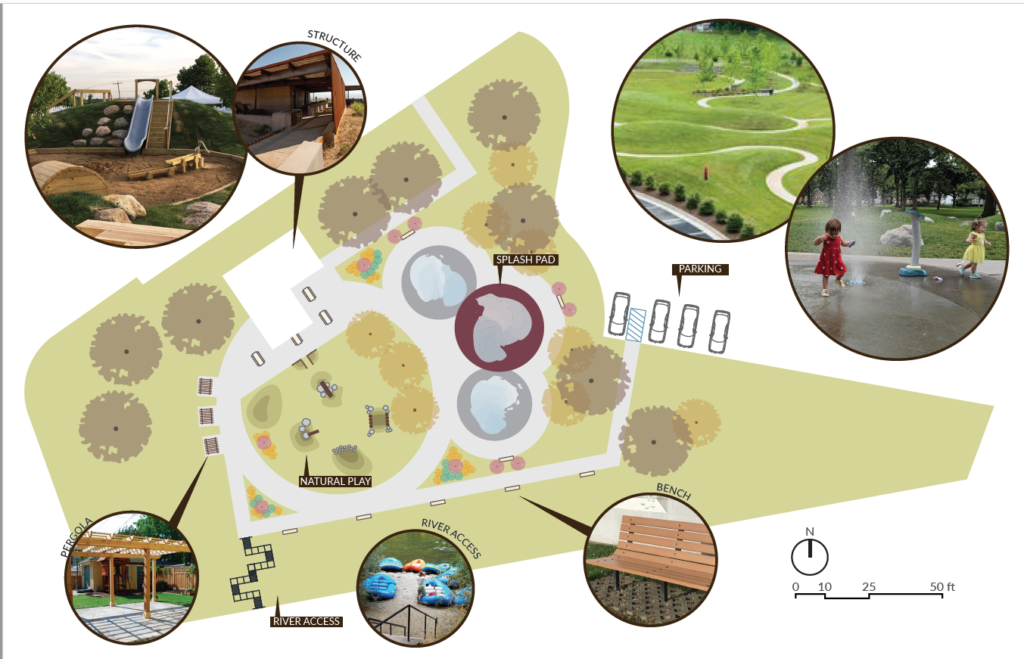 The Town of Clay joins forces with Be Healthy
As a new project partner on our team, the Town of Clay will be creating a new community site downtown. When complete, this recreational space will be rife with adventure with a natural playground, as well as a structure for seasonal farmer's markets, a revitalized river access portal, pergolas, park benches, a walking trail in and around the perimeter, the Clay FRN's splash pad, and ample parking for visitors. 
The new community site will be located on the end of Main Street just below the high school, also the site of the proposed Clay Trailhead.
Building a playground unlike any other
For the Town of Clay, a priority of this project is to maintain the natural integrity of the space. By constructing non-destructive recreational spaces around the existing landscape, the community space will encourage visitors to engage in physical activity and interact with nature. 
The natural playground obstacles will include a climbing wall built into the mountainside, a slide built into the embankment, an above-ground tunnel topped with foliage, and more.
The playground development efforts will be led by Peter Butler, director of Design and Community Development and professor of Landscape Architecture at West Virginia University.
Over the last two years, Peter has worked with projects in Clay and McDowell Counties to assist in creating or beautifying community spaces like the Community Cares Big Otter Clinic walking trail. Earlier this summer, Peter, alongside a group of WVU faculty and staff from various departments, helped plant trees and shrubs along the clinic's trail. 
With additional support and connections provided by WVU Extension Services, Peter and his students will be working together on the developments as part of their class curriculum. 
Reflecting on the past and future
In four years of supporting community projects, the Be Healthy team has worked with a lot of groups to create and sustain strides toward increasing access to healthy foods and opportunities for physical activity. 
These projects have ranged from walking trails to community-wide recreational spaces like the Clay Board of Education's ongoing construction of their indoor school and community events building and Town of Clay's current undertaking. 
No matter the size, each project matters. Each makes a difference for countless residents across the county. And each has the ability to spark the creation of more complementary projects in the future. 
As we enter a new year with new and multi-year project partners, we are once again delighted to work with each group in their upstarts and established efforts. Inspiration comes from within our communities, and there's no shortage of it here.
Follow us on Facebook to see the latest Clay and McDowell County project updates.