Be Healthy Seeks Applicants for Third Year of Mini-Contracts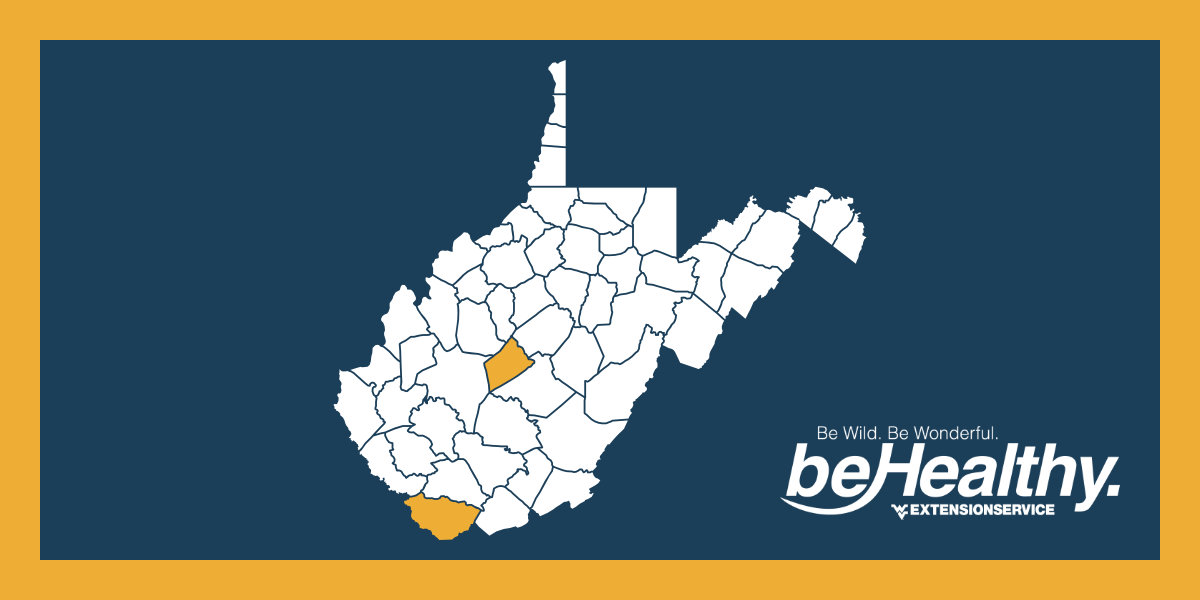 Be Healthy Mini-Contracts
At Be Wild. Be Wonderful. Be Healthy, a project from West Virginia University Extension Services and the Centers for Disease Control and Prevention, we know our communities are only as healthy as our citizens. That's why we're committed to investing in our state's overall wellness by supporting on-the-ground efforts that create — and sustain — increased access to healthy foods and physical activity for residents in Clay and McDowell Counties in West Virginia.
Since 2019, Be Healthy has funded 30 projects, some recurring, that have improved healthy food accessibility and increased access to safe, local places for physical activities in Clay and McDowell Counties. Through our mini-contract program, we offer support and funding that will enable these community efforts to expand both their reach and impact.
Each community project is created because a resident or residents saw an immediate need, and they identified a solution that could — and did — positively impact their fellow West Virginians. At Be Healthy, we believe that communities know the best ways to improve public health at the local level, and we are proud to support the work of community organizations.
We firmly believe that community change begins from within, and we've had the privilege of witnessing firsthand the difference it can make when a community makes strides to improve public health. If you have an existing project or an idea for a project that will increase physical activity access or improve access to healthy foods in Clay or McDowell Counties, consider applying for one of our mini-contracts. These one-time contracts range from $3,000 to $10,000. Some projects may receive partial funding.
Applications must be submitted by midnight January 29, 2021.
Below, we've highlighted four ongoing projects that have benefitted from our mini-contracts program.
Risen Lord Catholic Church
Risen Lord Catholic Church is a two-year partner that increases accessibility of healthy foods to residents of Clay County through their food pantry and school backpack distribution program. they provide Clay residents with healthy foods that may not otherwise be attainable. Between 700 and 1,200 students benefit weekly from the church's backpack program.
McDowell County Commission on Aging (MCCOA)
The McDowell County Commission on Aging is a two-year project partner that supplies and distributes bags of fresh produce to senior citizens in McDowell County for a 10-week period. This initiative ensures that fresh and nourishing foods are available and accessible to seniors who face challenges with transportation or may not have financial access to healthy foods.
Atwell Park is a two-year project partner that has created and maintained walking trails at a community park in McDowell County, which previously lacked many opportunities for physical fitness. Through this project, Atwell Park has been made more accessible for residents of all abilities and enabled more residents to exercise in a safe, convenient space.
Clay County Parks and Recreation Commission
The Clay County Parks and Recreation Commission is a one-year partner that has added a disc golf course into Maysel Park, enhancing the park's assets and attracting new audiences. The revitalization of this recreational space has increased physical activity in the county.
As we enter the third year of our five-year project, our team at Be Healthy is excited to carry on this project and, more importantly, our communities' resources. Together, we can ensure that our communities stay wild, wonderful and healthy. 
Be Wild. Be Wonderful. Be Healthy is a cooperative agreement between WVU Extension Services and the Centers for Disease Control and Prevention, funded by the CDC. For more information regarding the application process or about the mini-contracts, contact kerry.gabbert@mail.wvu.edu.